About the Gala 
Presented by Arts Nova Scotia and the Creative Nova Scotia Leadership Council, the Creative Nova Scotia Awards Gala is a yearly event that celebrates excellence in artistic achievement, notably in the announcements of two major awards, the Portia White Prize and the Lieutenant Governor of Nova Scotia Masterworks Arts Award. Winners of the Prix Grand Pré, the Established Artist Awards, the Emerging Artist Awards, the Indigenous Artist Award and the Creative Community Impact Awards are also honoured. Collectively, the awards are worth $95,000.
GENERATIONS
As vital creative Nova Scotians, we must be willing to look into the past to see ourselves in the making. Nova Scotia is a name 400 years old, Mi'kma'ki is a name more than 10,000 years old. The actions, stories, and art of our ancestors is who we are, and our own actions, stories and art is who we will be. The past affects the present affects the future. GENERATIONS represents a snapshot in time: a group selfie for our archives in which we can highlight our achievements, celebrate beauty and diversity, critique our choices and decisions, and create a deliberate ripple forward in time to our future selves. Amidst a year of societal lockdowns, global pandemics and civil rights movements, Nova Scotians are also processing great loss. We must commit to look at how we contribute to our communities and the society around us. What ripples will you create?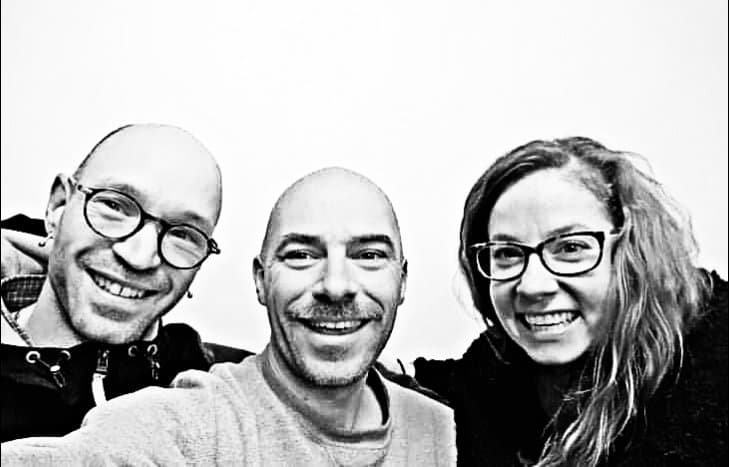 Aaron Collier: musician/theatre designer/performer, Richie Wilcox: director/singer/performer and Sylvia Bell: Managing Director
HEIST is a live art company committed to creating, producing innovative, genre-bending and queerly playful performances in Halifax/K'jipuktuk and beyond. Heist is the brainchild and creative platform for Richie Wilcox, Aaron Collier and Sylvia Bell. In its short existence the award-winning trio have created and toured numerous works including The Princess Show, New Waterford Boy, FACE, Princess Rules and Nature Vs. Nation. Heist loves to produce an event and their annual Rooftop Party or bi-monthly Takeovers across the city have gained them a stellar party reputation. Heist is extremely happy to be back after producing and curating The 2019 Creative Nova Scotia Awards at the Halifax Central Library. This year is a completely different party as it is a digital affair and, in regular Heist fashion, they are ready to maximize the potential of this platform!
This year's award gala will be hosted by Linda Carvery and Nathan D. Simmons.
Former President of the award-winning Nova Scotia Mass Choir, Linda embarked on a solo career in 2000, recording her first CD Yesterday/Today. In 2002, she won the ECMA for Best Jazz Artist and has since been recognized by the African Nova Scotian Music Association with a Lifetime Achievement Award. Linda expanded her musical horizons with performances in several Neptune Theatre productions and has done numerous fundraising concert collaborations with Halifax For Haiti and the East Coast Blues Summit. In collaboration with MSVU, the Black Cultural Centre and the Africville Genealogical Society, Linda presented a one-woman show entitled The Soulful Sunday Sounds of Africville. Linda's musical diversity and powerful presence combine to deliver an entertainment experience that has attracted a large and loyal following.
Nathan D Simmons is an award winning Halifax-based actor and musician, and a graduate of the Fountain School of Performing Arts. Coming from the community of East Preston, Nova Scotia, his irresistible talent and charismatic energy has blessed many stages, not only in Nova Scotia, but across the country. Nathan is a rising star with numerous credits to his name in his burgeoning career including Saltwater Moon and Shakespare in Love at Neptune Theatre, Mary Walsh's cross-country hit, Canada, It's Complicated, and a summer season with Shakespeare by the Sea. Nathan has been celebrated for his film work in Studio Black and Hustle & Heart. 
Location and Accessibility
The 2020 edition Creative NS Awards Gala will be an exciting digital event livestreamed on November 14th, 7:00 PM AST at liveheist.com/livestream.
RSVP and see Facebook event details here. 
Accessibility: ASL interpreters will be present during the livestream and all pre-recorded videos will have closed captioning.