Posted October 31st, 2022
Arts Nova Scotia and the Creative Nova Scotia Leadership Council congratulate Séamus Gallagher who has been selected to receive a 2022 Emerging Artist Recognition Award.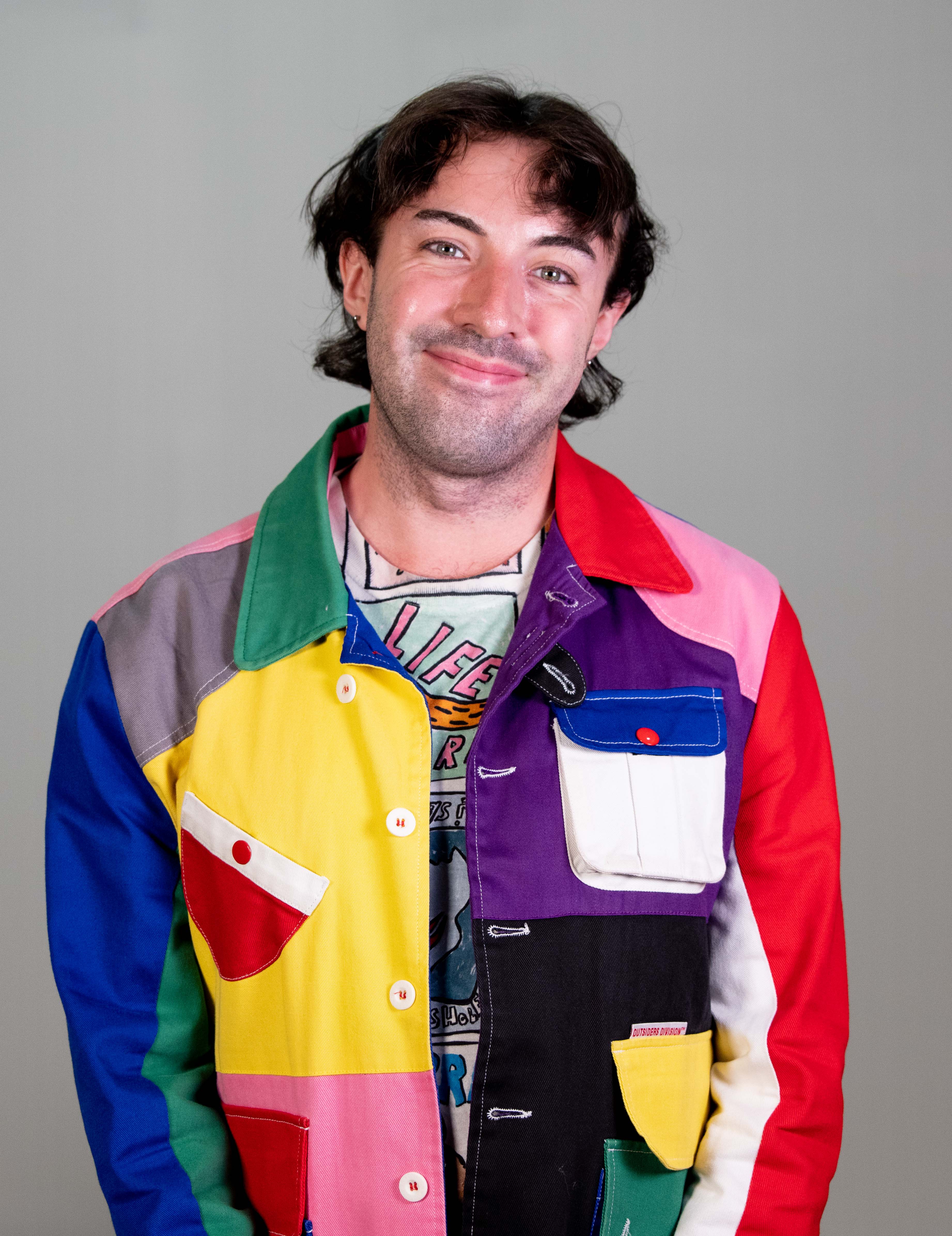 Séamus Gallagher 
Séamus Gallagher is a non-binary lens-based artist residing in Kjipuktuk, also known as Halifax, NS. They often work in photography, video, and virtual reality, focusing on queer culture through the use of computer technologies. Gallagher's interest in recent years has been combining elements of drag and video games, examining the fantastical embodiment integral to each art form. Throughout their recent photography, video, and virtual reality work, they have often incorporated these paper models as a means of integrating digital aesthetics into a physical space. Gallagher has exhibited at the National Gallery of Canada, The Museum of Fine Art in Leipzig, and the Locarno Film Festival in Switzerland.
About the Award
The Emerging Artist Recognition Award recognizes artists of any age who are in the early stages of their professional career, have completed specialized training, and have presented their work publicly. Age is not a determining factor. 
The awards help showcase the recipients' work to residents of the province and to people beyond our borders. This visibility will encourage artistic and economic well-being for the recipients and contribute to the health of Nova Scotia's artistic sector in support of a well-rounded community. 
The Artist Recognition Awards are presented annually at the Creative Nova Scotia Awards Gala Funded from the Nova Scotia Arts Endowment Fund, the award carries a cash value of $5,000.
It is an award of recognition and may be used by the recipient for any purpose.
2022 Creative Nova Scotia Awards
The 2022 Creative Nova Scotia Awards will once again be produced by live art company HEIST and will take place at Alderney Landing Theatre in Dartmouth, NS on the evening of Thursday, November 10. The annual art party that brings together and honours artists from all over the province promises to be a great night out. This year's event showcases a curated preshow exhibit featuring numerous Nova Scotia artists from different artistic disciplines starting at 6:45 pm which is then followed by the awards ceremony. The ceremony will be co-hosted by filmmaker and writer Sylvia Hamilton and theatre and film actor James MacLean. The night will also feature a post-show party with DJ Douvet and dancers from the House of Eights Studio.