Posted October 26th, 2022
Arts Nova Scotia and the Creative Nova Scotia Leadership Council congratulate Sarah Prosper who has been selected to receive the 2022 Indigenous Artist Recognition Award.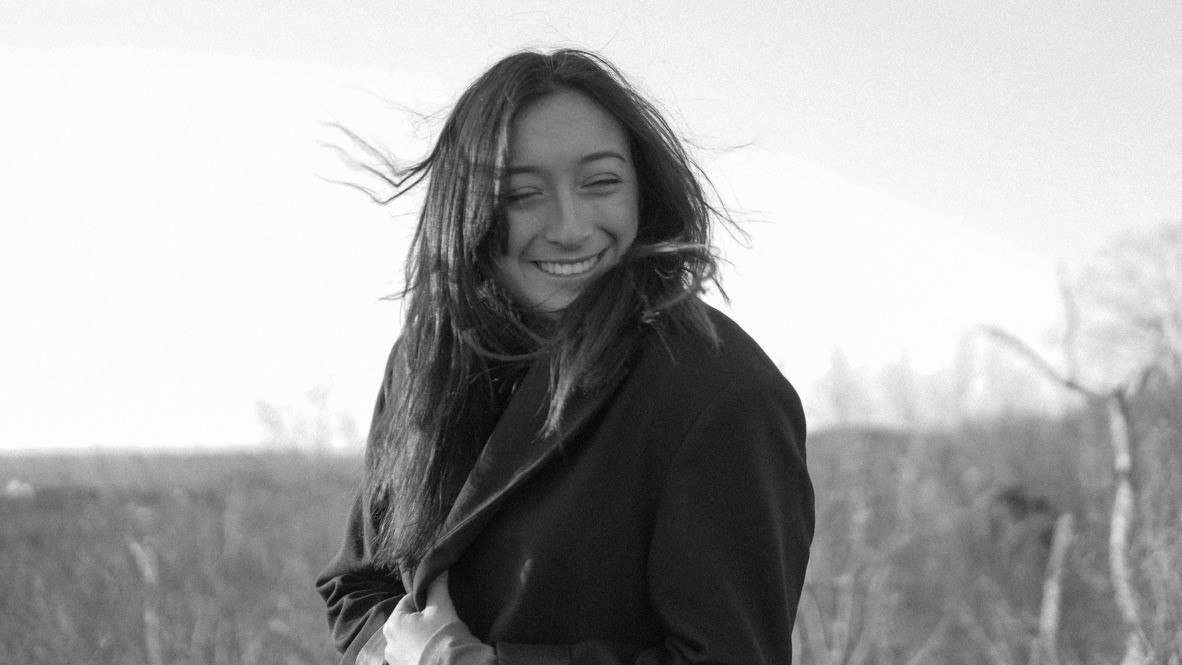 Sarah Prosper
Dancer & Artistic Director of Samqwan, Sarah Prosper is a 22 year old L'nu woman, from Mi'kmaq First Nation community Eskasoni (Wekwistoqnik ~ land of the firtrees). Sarah holds a B.Sc in Therapeutic Recreation, dance trained with ADAPT, professional dance company Mocean Dance as an Artist in Residence, House of Eights professional training program, Banff Centre for the Arts and Creativity in the Indigenous Choreographers Creation Residence, & is studying Indigenous ways of Healing through Movement in the Masters of Arts in Leisure Studies at Dalhousie University. 
An accomplished creator and leader in arts dance and culture, Sarah has performed, collaborated, co-created, and consulted in Indigenous inspired multidisciplinary, interdisciplinary, and intergenerational productions, most recently directing her first multidisciplinary production Samqwan, and the following 2021/2022 productions: Koqm (shalan joudry), Nutuwiek? (NS Choral Federation), Alan Sylliboy & The Thundermakers (Co-presented with Symphony NS), Fluid Forms - Utawtiwow Kijinaq (Mocean Dance & Sara Coffin), Ki'kwa'ju Reimagining Prokofiev's Peter & the Wolf (FSPA, Christina Murray & Shelly MacDonald), Prismatic Arts Festival, Indigenous Women & Resilience Mi'kmaq Fashion Show Curator, & movement collaboration with; Jeremy Dutcher, Santiago Guzman, Michelle Sylliboy, George Woodhouse & the Public Service. 
Sarah creates and moves through topics of intergenerational healing, history, health, wellness, and truth; through these elements and stories of our lives and the land, uplifting contemporary Indigenous artistry with an approach that is guided by Mi'kmaq spirituality. She hopes to incorporate Indigenous creativeness in movement of all forms and help others find their inherent ability to move freely with Ms~t No'kmaq (All My Relations).
About the Award
The Indigenous Artist Recognition Award recognizes artists who are Indigenous (Mi'kmaq as well as other First Nations, Métis, and Inuit) who have emerged from their initial training and development and are active in the Nova Scotian/Mi'kma'ki arts community. 
The awards help showcase the recipients' work to residents of the province and to people beyond our borders. This visibility will encourage artistic and economic well-being for the recipients and contribute to the health of Nova Scotia's artistic sector in support of a well-rounded community. The Artist Recognition Awards are presented annually at the Creative Nova Scotia Awards Gala Funded from the Nova Scotia Arts Endowment Fund, the award carries a cash value of $5,000.
It is an award of recognition and may be used by the recipient for any purpose.
2022 Creative Nova Scotia Awards
The 2022 Creative Nova Scotia Awards will once again be produced by live art company HEIST and will take place at Alderney Landing Theatre in Dartmouth, NS on the evening of Thursday, November 10. The annual art party that brings together and honours artists from all over the province promises to be a great night out. This year's event showcases a curated preshow exhibit featuring numerous Nova Scotia artists from different artistic disciplines starting at 6:45 pm which is then followed by the awards ceremony. The ceremony will be co-hosted by filmmaker and writer Sylvia Hamilton and theatre and film actor James MacLean. The night will also feature a post-show party with DJ Douvet and dancers from the House of Eights Studio.