Posted October 12th, 2023
Congratulations to P'tit Belliveau, winner of the 2023 Prix Grand-Pré!
Félicitations à P'tit Belliveau, lauréat du Prix Grand-Pré 2023!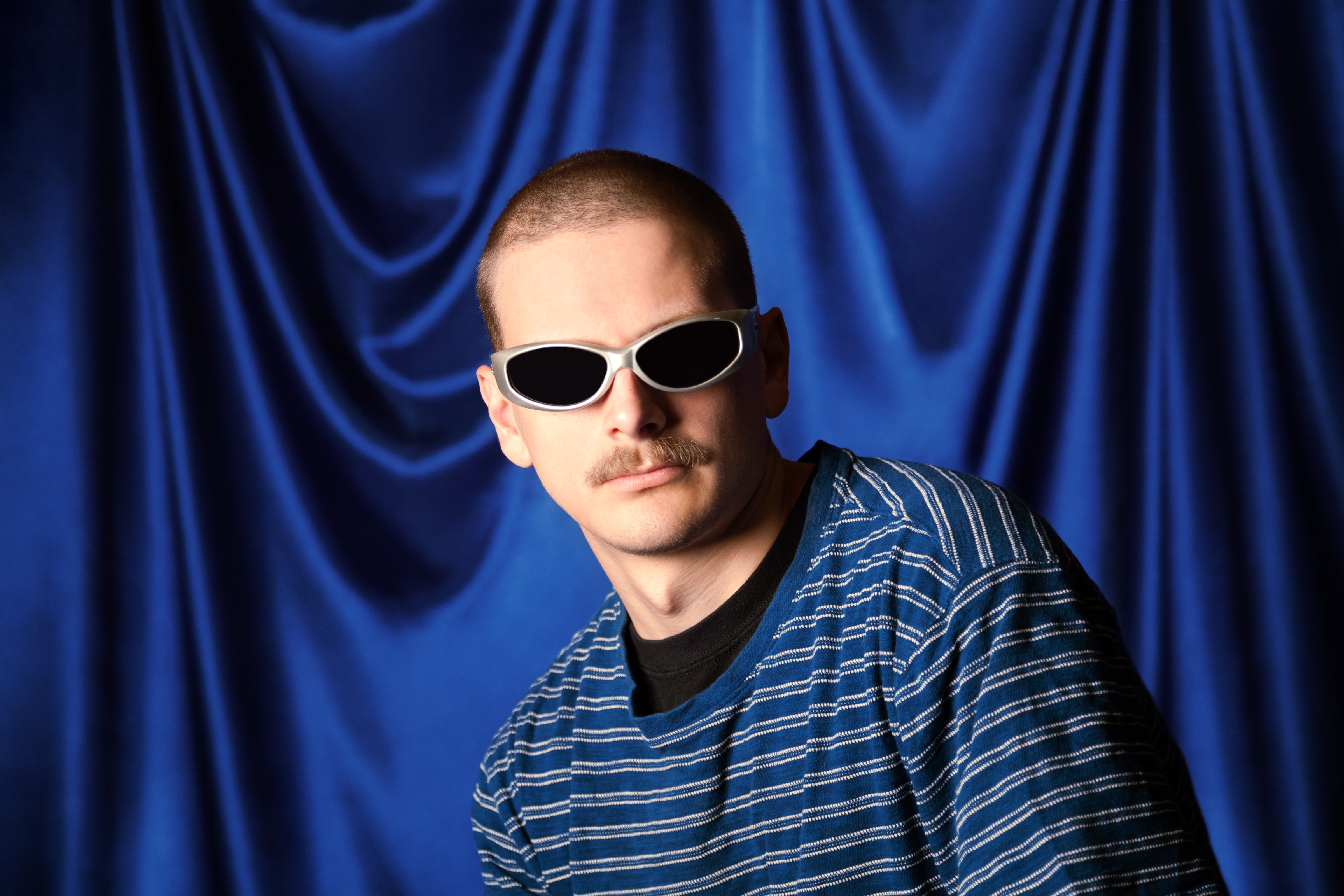 P'tit Belliveau
P'tit Belliveau, c'est le projet temps-plein de l'alien acadien Jonah Guimond. Dès 2019, en direct de la Baie Sainte-Marie et entouré de liqueur sucrée, Jonah crée ses premiers beats qui lui vaudront la reconnaissance de l'industrie québécoise et le respect des amateurs de Skrillex. À l'issue de ses 3 premiers EPs, on le trouve sympathique. À la sortie de son album Greatest Hits Vol.1 en 2020, on perçoit le potentiel (sacré Révélation de l'année au GAMIQ et lauréat du Félix dans la catégorie Réalisation de disque de l'année au Gala de l'ADISQ). Finalement, au deuxième album Un homme et son piano, on saisit l'ampleur du phénomène (4 Club Soda affichant complet).
P'tit Belliveau is the full-time project of self-proclaimed "Acadian alien" Jonah Guimond. Jonah composed his first beats in 2019 directly from Saint Mary's Bay surrounded by sweet liqueurs, which earned him recognition from the Quebec music industry as well as the respect of Skrillex fans. His first three EPs were well received. His potential was recognized with the release of his album Greatest Hits Vol.1 in 2020 (crowned Revelation of the Year at the GAMIQ awards and winner of the Félix prize in the category of New Album of the Year at the ADISQ Gala). Finally, with his second album, Un homme et son piano, the popularity of this musical phenomenon became clear (selling out the Club Soda music venue four times).
IG: @ptit_belliveau
About the Award
The Prix Grand-Pré is an annual award that was established in 1987. It recognizes Nova Scotia's creative and interpretive artists working in any medium whose work reflects Acadian cultural values, while demonstrating excellence and originality. The prize will be presented to P'tit Belliveau at the Creative Nova Scotia Awards on November 3, 2023. 
Ce prix annuel a été établi en 1987 afin de reconnaître les artistes néo-écossais de tous les domaines dont le travail reflète les valeurs culturelles acadiennes tout en faisant preuve d'excellence et d'originalité. Le prix sera présenté à P'tit Belliveau à la remise des Prix pour la création en Nouvelle-Écosse le vendredi 3 novembre 2023.