Posted October 27th, 2023
Arts Nova Scotia and the Creative Nova Scotia Leadership Council congratulate shalan joudry who has been selected to receive a 2023 Established Artist Recognition Award.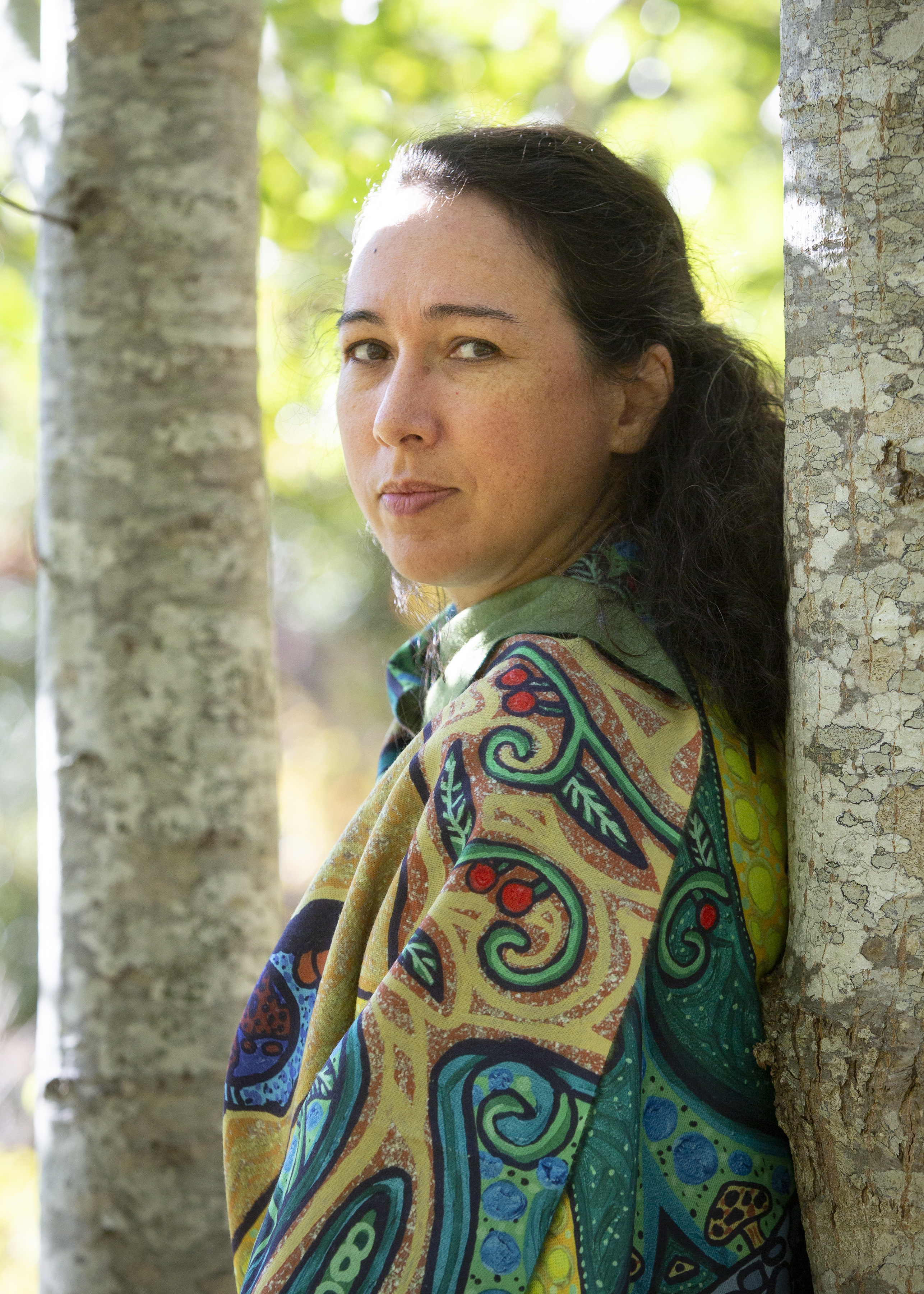 SHALAN JOUDRY
shalan is a Mi'kmaw mother and multidisciplinary narrative artist. She is known as a poet, playwright, oral storyteller, singer and podcaster. Using her theatrical background, shalan brings Mi'kmaw stories to a new generation of listeners, as well as recounting personally crafted narratives. shalan has shared her work around the fire and on stages for over two decades. She's the author of three books, two of which are poetry collections published by Gaspereau Press. Her play KOQM, toured Nova Scotia in 2022. shalan lives with her family in their community of L'sitkuk (Bear River First Nation) where she is currently working to reclaim her Mi'kmaw language.
IG: @shalanjoudry X: @salan_jotli
About the Award
The Established Artist Recognition Award recognizes artists who have emerged from their initial training and development to become recognized, established artists in Nova Scotia. 
The awards help showcase the recipients' work to residents of the province and to people beyond our borders. This visibility will encourage artistic and economic well-being for the recipients and contribute to the health of Nova Scotia's artistic sector in support of a well-rounded community. 
The Artist Recognition Awards are presented annually by Arts Nova Scotia and the Creative Nova Scotia Leadership Council and are funded through the Nova Scotia Arts Endowment Fund. Each award carries a cash value of $5,000.
The prize will be presented at the Creative Nova Scotia Awards on November 3, 2023.